Whites and Sulphurs: West Virginia White
Pieris virginiensis
Size:

Wingspan ranges from 1.75" - 2.13"

Habitat:

Rich moist woodlands

Occurrence Level:

Rare

Flight Period:

April to May

Larval Host Plant:

Toothwort, rockcress
Click on any photo to enlarge
Ventral view with light brown or grey veining. The West Virginia White is declining across its region. One reason is due to the non-native plant, Garlic Mustard. The West Virginia White female confuses the Garlic Mustard with its host plant, Toothwort and the hatchling caterpillars cannot consume it and die. Efforts are being made to eradicate the Garlic Mustard in these sensitive areas.
---
---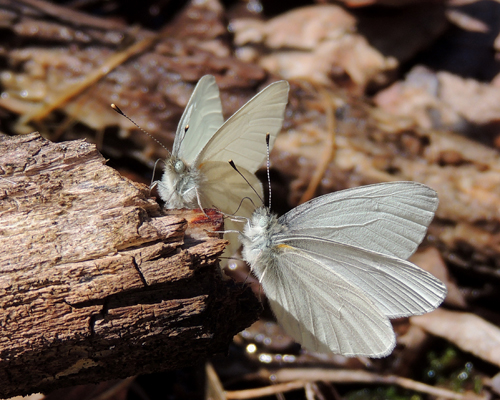 The West Virginia Whites had a strong showing in 2016 with over 50 butterflies seen on this particular visit.
---
---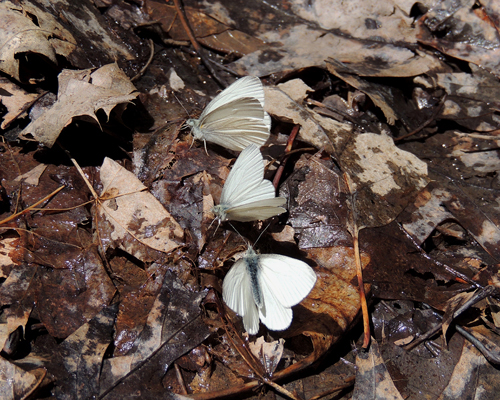 Puddle party of West Virginia Whites. Many butterflies sip from wet soil and mud puddles to gain important nutrients and minerals.
---