Gossamer Wings: Harvester
Feniseca tarquinius
Size:

Wingspan ranges from 1.13" - 1.25"

Habitat:

Wet, bushy woods, especially with alder, beech

Occurrence Level:

Uncommon

Flight Period:

Late April to early May; June & August

Larval Host Plant:

Larvae feed on wooly aphid nymphs
Click on any photo to enlarge
---
---
---
---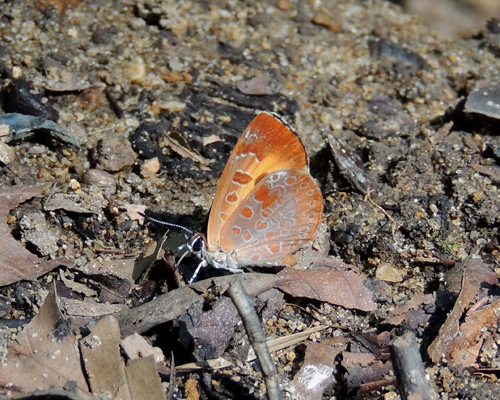 Because the proboscis of the Harvester is very short, they do not feed on flower nectar. This Harvester is sipping minerals from the wet soil.
---
Wooly aphids on beech tree branches. The Harvester is the only North American butterfly species with carnivorous caterpillars which like to dine on Wooly Aphids.
---
---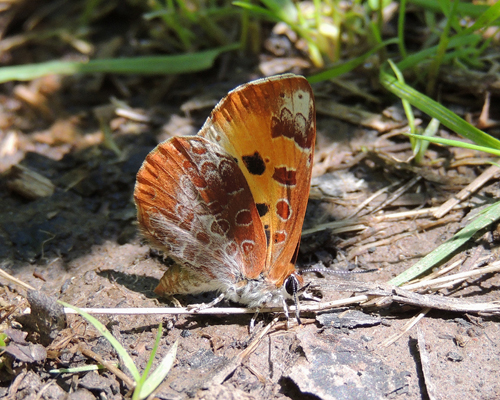 It certaintly has been a good year for Harvesters. They have been sighted in many Maryland Counties in 2014.
---